Yes, you heard that right. Mastermind Group has developed a fully-fledged DMIT Android Application for the benefit of customers and well-wishers. The DMIT Android App will be soon in the market by January end. The App will offer various features like client registration, report generation and fingerprint analysis. Now you can do the DMIT test in the App itself and carry generated reports wherever you go.
If you are new to this website, please read our blogs to understand more about DMIT. However, to help you understand the DMIT App, certain DMIT concepts will be explored to avoid confusion. For starters, the DMIT full form is Dermatoglyphic Multiple Intelligence Test. It is a scientific study of fingerprints. These fingerprints help to understand the inborn potential and intelligence of a person. DMIT Tests have been slowly gaining acceptance due to the high accuracy of results. Many schools, colleges and companies have been making use of DMIT to understand the capability of individuals. Moreover, DMIT has been a tool that has helped many to achieve success and choose the right career path.
Mastermind Group(DMIT) has been in this field for more than five years now. We are a certified, and legal DMIT Company registered under the Government of India. We are one of the few companies with IEC code to do business with foreign countries. Mastermind Group offers DMIT Software, DMIT Franchise, Midbrain Activation Software and various software at a reasonable price to help organisations tread the right path. With DMIT Android App coming up, we plan to make it user-friendly and beneficial to customers. This article will discuss the DMIT App's features in detail and how Mastermind Group plans to launch it.
Features of DMIT Android App:
As mentioned before, our DMIT App is designed keeping in mind of our customers. We value our customer's feedback, and finally, we have a DMIT App that will aid you in various processes. There are very few DMIT Apps in the market that are often criticized due to poor maintainability and accuracy of results. Our Application will be devoid of these errors, and we will be updating the DMIT App regularly to provide the best user experience. Now let's discuss the various features offered by our DMIT App.
Registration has become much easier now. You can register directly as a client without a third party to assist you. This will save time for the customers/distributors, and hence they can choose their DMIT plan or receive notifications from the company without any delay. Once the client registers, he or she can contact the company for distribution.
The Client Registration will be made user friendly since we expect an audience of different kinds. The audience includes Counsellors, Teachers, Schools, HR Management, Doctors, Professors, and various other consultants. Mastermind Group plans to make further distributors both state wise and city wise. If you're willing to be a distributor, do contact us to learn more about distribution.
As the name suggests, the DMIT App will help users capture their fingerprint. The fingerprint is later processed to generate reports. So why do we need fingerprints? Analysing fingerprints is a vital part of DMIT. There exists a connection between the brain and the fingerprint. To read more about the connection, please read this blog. The blog will give insight to various functions of brain lobes and how their connection to fingers.
Fingerprint Capturing is another alternative to the fingerprint scanner. The results generated will be accurate and similar to the ones obtained on the scanner. For those who cannot afford the fingerprint scanner can opt for this method. The collected fingerprint will be safe and won't be shared with anyone. The Online DMIT App will also make sure that the fingerprints are linked in a secure database. The distributor can collect the audience's fingerprints and send it to the company for further analysis, especially for those who cannot travel.
The Fingerprints will play a great role in analyzing the intelligence and personality of individuals. The inclusion of Fingerprint Capturing will be beneficial to the customers since it can be done at their fingertips. Online DMIT App will have more functionalities related to Fingerprint Capturing after the initial launch.
Dermatoglyphics Assessment:
The users can do their Dermatoglyphics Assessment in the Online DMIT App itself. For those who are unaware of Dermatoglyphics Assessment, it is a series of tests to understand individuals' inborn potential. These assessments will measure the intelligence and personality of individuals. The distributors can now let the target audience assess without any hindrance.
The inclusion of Dermatoglyphics Assessment in Online DMIT App can help a lot of customers and distributors. These aspects were designed for better ease of attending assessments. Also, the results of the assessment will be notified quickly to avoid waiting time.
Report Generation:
Report Generation is an integral part of the Online DMIT App. Some people need to carry reports as extra baggage. Though Reports are needed, there might be a chance that these reports can be lost as well. To avoid this scenario, Online DMIT App will provide Report Generation for different analysis. Customers/Distributors can now carry them everywhere they go.
As mentioned, Online DMIT App has various reports to offer based on the plan the customer seeks. The Reports include Mini Report, Enterprise Report, Premium Report and Premium Plus Report. These reports can also be generated in any language, depending on your preference.
Mini Report:
The Online DMIT App offers a Mini Report for customers who want the results of DMIT test. If you want to know the basic overview of the results, the Mini Report can be useful. Mini Report can be used by small organizations that want to make minimal usage of DMIT.
The Mini Report will have 9 pages in total, covering all the results. The Report will also have a company watermark and wouldn't explain the results explicitly. People who understand DMIT concepts will understand the report easily. But if you're willing to analyze the results, you can shift to other reports whenever you want to. The Online DMIT App will have an option to contact the company in case you prefer detailed reports or reports without a watermark.
Enterprise Report:
The Online DMIT App offers an Enterprise Report for enterprises and companies. The report will have more pages and a logo based on your company. In other words, the watermark will be replaced by your company brand value. The results obtained will be explained, and the remarks will be addressed.
The Enterprise Report will have 25 Pages in total. The results will have a proper description and make the readers understand DMIT concepts. Moreover, Enterprise Report can be an ideal replacement for the Mini Report if the organizations evolve or have more members. However, the report will have some analysis features missing regarding the results. However, the Enterprise Report will have a basic interpretation of results.
Premium Report:
The Online DMIT App offers a Premium Report for businesses and clients. Premium Report is the most sought report since it covers most of the details compared to Mini Report and Enterprise Report. The Premium Report will have additional 10 pages that will explain results much better with visual representations.
The Premium Report will have 34 Pages in total, covering analysis of all results. The readers without the knowledge of DMIT will understand the report. The Report will be useful for business clients and individuals who prefer a better analysis of reports. In conclusion, the Premium Report will have a better interpretation of results enough for customers to understand.
Premium Plus Report:
The Online DMIT App offers a Premium Report that covers all the analysis related to DMIT. The Report will cover personality test, how DMIT works, information of brain lobes, results based on intelligence, visual representation of data using pie charts and more. The Report will also contain counsellor's remark to make individuals understand the final inference of the results.
The Premium Plus Report will have 57 Pages in total. Moreover, customers who wish to have a very detailed report containing all the analysis can opt for the Premium Plus Report. The Report will be ideal for organizations and corporates. The main advantage of the report is that individuals can make decisions much faster. The decisions can be related to career choice, job choice and so on. In conclusion, the Premium Plus Report will have an advanced interpretation of results that will help customers.
Additional Features:
The Online DMIT App will be secure and have faster loading screens. The DMIT Android App will be designed simplistically to help people with short attention span. Moreover, the DMIT App will have the flexibility to navigate the App in a better way.
We have some more features planned in the way. Those who wish to let us know what features to add, please comment your queries. We value our customer's opinions so that we can bring out the best in our DMIT App.
About DMIT Masterminds – The No.1 DMIT Company in India :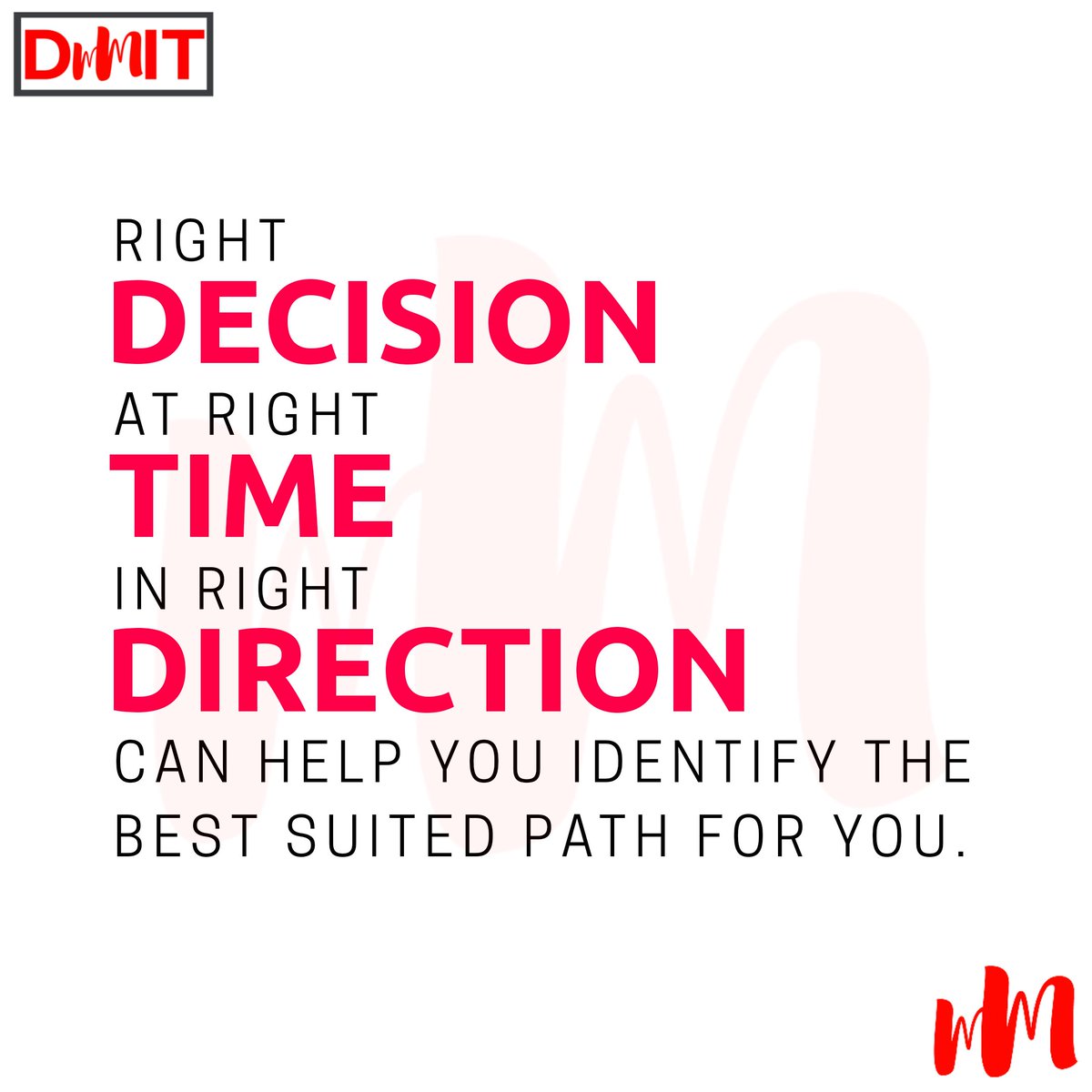 Mastermind Group is a registered DMIT company under the Government of India. They are one of the few companies that have IEC code to do business with foreign countries. Mastermind Group has been offering DMIT Franchise, DMIT software, Midbrain Activation Software, and various software for 5 years now, making us the best DMIT company in India.
If you're looking for good DMIT test, Mastermind Group offers various plans for the same. These plans are designed in such a way that they are beneficial to individuals. Mastermind Group has experience working with various retail DMITs. Moreover, Mastermind Group also has a technology to make the procedures user-friendly. This includes a website, blogs to update you about DMIT and good customer support to help you with your queries.
Mastermind Group also conducts workshops and training sessions for children to enhance their development. Mastermind Group also provide materials like PowerPoint presentations, training videos and research papers. Being one of the best DMIT companies in India and worldwide, we serve our customers with the utmost importance and care.
Purpose of DMIT Android App:
We have a lot of customers who we serve with the utmost care and importance. Online DMIT App is the first step to bring in a much larger audience. The DMIT App will be flexible, simple and secure. Distributors/ Customers can now access our DMIT App and share DMIT test results whenever they want to. Report Generation will be easy to understand and similarly adding Fingerprint Capturing would be beneficial to many.
Mastermind Group has been getting good enquires from India and various countries due to the quality DMIT software and franchise we provide. Our main goal is to address DMIT to every corner of the world, helping individuals understand and grow better with happiness, peace, and prosperity.
Benefits of DMIT Android App:
Some of the main benefits of DMIT Android App include:
Any age group can use the DMIT App due to its simplistic design.
High Speed and Response Time of database and loading screens.
Easy Client Registration and Access.
Better Quality Control and Mobile UI.
Highly-Tested Fingerprint Capturing.
Reliable Report Generation Process.
Easy to access Dermatoglyphic Assessments.
The DMIT App will have good flexibility and maintainability.
The Online DMIT App will be constantly updated to fix errors.
Better Accessibility of DMIT Test Results
Future Implementation of DMIT Android App:
Apart from the existing features, Mastermind Group plans to bring more features after the online DMIT App's initial launch. We will also introduce the DMIT App for iOS Users. If you think that the online DMIT App needs additional features, please comment below in the queries. It will highly be useful to the development team who worked behind the DMIT App.
As mentioned before, the DMIT Android App will launch by January end of 2021. Various testing has been done to ensure that the users will have the best experience possible. The article will be updated as soon as the download links are out. If you like the blog, please do share and also comment if you have any queries. Please check our DMIT website to know about plans and details regarding DMIT Software. We at Mastermind Group are ready to help you in your ventures.